Expansion
If you only knew …
Beyond who you see in the mirror; beyond the opinion of others; beyond what society dictates; and even beyond what you have come to believe yourself to be.
If you only knew who you are…
A creative, eternal being here on this earth for one purpose. Not here to struggle, to be in pain, or to live in defeat. If you knew the power that lies in the Core of your Being it would blow your finite mind!
Yet, there is a larger part of you that does know. You may not be aware of it because often you are blinded by distractions of the world, problems you experience, and the belief that this is how life is. Yet, your Inner Being is always present, always available, always knowing, and always observing.
Whether you believe it or not, you are a creator, and you create consciously or unconsciously - by default or by design. You cannot help it; it is part of who you are. Most people create unconsciously, not realizing they are creating the very situations that are causing them to suffer. The more you focus on the problems and the struggles, the larger they become in your life.
The most important thing to realize is that everything you see in the physical world is created from the inner world first. The inner world is a vast territory full of hidden treasures and powerful resources. Although invisible, its creations permeate this entire Universe. Once you understand the possibilities that exist in your inner world, you can change your life.
When we come to this earth as babies, we are FULLY aware of who we are and the connection we have with the Source of Being, but as we are integrated into society, we are conditioned and programmed away from that connection. We try to operate with one wing – the physical. But, you can't fly with one wing.Your point of power exists in the second wing – your Inner Being. That is why you see people who have limiting physical conditions still go on to do amazing things in life. They understand the power of the second wing.
This course will help you identify:
Distractions which are the biggest obstacles to any creative process.
Your purpose.
Negative self-talk.
False beliefs that are keeping you stuck.
The power of your thoughts and feelings.
How to position yourself for opportunities and possibilities that are all around you.
Are you tired of existing in a box of mediocrity; are you feeling hopeless; do you feel like you want to throw in the towel; are you are tired of struggling and going around in circles?
When you recognize the Infinite, Omnipotent, Unconquerable resources that lie within YOU...you will know your point of power.
The power to change lies within you.
Your Instructor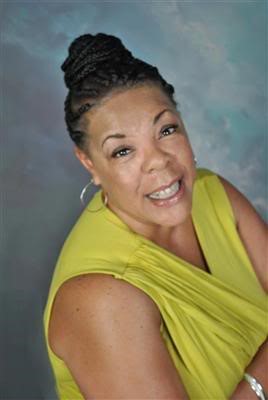 As a DreamBuilder Coach, certified by the Life Mastery Institute, Melody Edwards can help you design and manifest a life that's in harmony with your Soul's purpose.
Melody inspires and empowers all those who are drawn to her to live their highest vision in the context of love and joy. Her passion is teaching clients to unlock their true potential, achieve outrageous success, and live a life they LOVE living!
Melody is an inspiring speaker, passionate educator, and a highly sought after transformational coach.
For over 20 years, I worked in the corporate sector, and spent several years teaching in public school. I sang professionally for a number of years, and struggled through life trying to "find myself" like so many do.
I always had the feeling that there had to be more, and often struggled with the underlying sadness of depression. But one day I was introduced to the transformational principles of living by design. From that point on, I sought out all kinds of books, audio, teaching and information that I could get my hands on, and these principles transformed my life! I learned that I was living a very small corner of an amazing, large life!
Today, out of every accomplishment, the thing I am most happy about is the discovery of ME in the gift of Life... It had been sitting unopened for far too long!
Melody has a Bachelor of Arts degree in English and is also a freelance writer and editor. She is now on the path to living her dreams of traveling, and helping individuals build their dreams, accelerate their results, and create richer, more fulfilling lives. She is filled with joy and gratitude as she works with people to transform their lives and close the gap between the life they were living and the life they LOVE living.
Course Curriculum
Expansion: Living your Human Experience
Available in days
days after you enroll
Expansion - Week 1
Available in days
days after you enroll
Expansion Week 2
Available in days
days after you enroll
Frequently Asked Questions
When does the course start and finish?
The course starts now and never ends! It is a completely self-paced online course - you decide when you start and when you finish.
How long do I have access to the course?
How does lifetime access sound? After enrolling, you have unlimited access to this course for as long as you like - across any and all devices you own.
What if I have questions during the course?
You will have email access to me. I will respond to questions within 24 hours.